Easy Calendar View of Festival Activities, May...
Check out the festival's quick peek calendar here! Peruse and print for easy reference. The fest is just a few weeks away, are you as excited as we are?
Stephen Lynch | Free Download | 'Tattoo' on... →
Today, festival producer (Clusterf*ck show) Kelly Dwyer caught Stephen Lynch in the studio at SiriusXM with Mark Says Hi. "The record is really awesome," she said of Lynch's new "Lion" album. Surely his fans are very excited about his new songs and the tour he's currently on, but we here at NY Funny Songs Fest are especially thrilled to see that Stephen is...
2013 NYFSF Schedule of Events Announced + Tickets...
Please welcome our 2nd ANNUAL NY FUNNY SONGS FESTIVAL 2013 schedule of events. CLICK HERE FOR OUR SCHEDULE OF ACTIVITIES Can you identify the funny people above? Visit our schedule of activities for the answers. All tickets are on sale now. Please buy tickets in advance. FIND OUR FACEBOOK FESTIVAL EVENT HERE: http://on.fb.me/ZRYErJ FOLLOW US ON TWITTER: @NYFUNNYSONGS VISIT OUR...
Jersey City Comedy Festival →
Right over the river in Jersey City, for the week of April 1-6, 2013 another small comedy festival is getting ready to kick off. We're excited for the Jersey City Comedy Festival and would like to congratulate and encourage them in their first year. Please attend, share the news and support this brand spanking new comedy fest! NY Funny Songs Fest creator Jessica Delfino will be performing...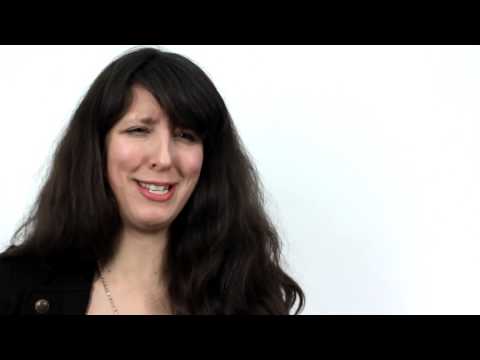 2nd Annual NYFSF now accepting tax deductible...
Need a tax break? Got some money burning a hole in your pocket? Just ready to help support one of the coolest and, um, one of the only comedy music festivals, like, ever? Give a little, give a lot, just give! Money will go towards a huge headliner who will knock your socks off, press them and return them to you in a way better condition than when they were when you had them knocked off. You...
10 tags
Gearing up for 2013 Fest: Big Announcements
Commercial in the works Today, nearly a baker's dozen NYFSFers spent their afternoon at NextLabs Studios working on a commercial to get the word out about the festival. Lots of local stars of the scene were on hand, including Carla Rhodes, Ben Lerman, Mark Douglas, Jen Kwok, Mindy Raf, Carolyn Castiglia, Rob Cantrell, Mel + El and more.  See some photos below.  Important announcement:...
9 tags
NY Funny Songs Fest mentioned on the Dr. Demento...
Very exciting news! NY Funny Songs Fest was mentioned by Mr. Funny Songs himself, THE one and only Dr. Demento! He mentioned the festival on his show, and we got wind of it when it aired on RichRusso.net. Thanks, Dr. D + Rich Russo! Here is the set list from the show, which also featured songs by Devo Spice, Steve Martin and so many novelty gems galore… We're actually in the...
Holiday Songs Contest: Seeking your funny, festive...
Christmas songs contest: Send your original holiday themed songs! Tweet links to @NYFunnySongs or email to nyfunnysongs at gmail dot com by 12/31. Original songs about drunk Uncles, holiday in-flight chaos, Krampus and fruit cake, including other festive topics A-ok. Parodies or covers of holiday songs are a solid thumbs up. Prizes include: — Free pro studio recording time — A...
Gals of NYFSF on Playboy Radio / SiriusXM
Wow! That's right, you read correctly. Playboy Radio has invited a few of the ladies of NYFSF to come on down to Sirius SXM 102 and dish / wax / yap / chat / jam sexy poetic. So listen in THIS THURSDAY! Check back in for more info and we'll keep you posted on the deets… In other news, we're still seeking submissions, so apply here if you haven't done so yet, do so...
SUBMIT YOUR WORK TO THE NY FUNNY SONGS FEST
NY FUNNY SONGS FEST IS NOW ACCEPTING COMEDY MUSIC SUBMISSIONS: SEND YOUR PARODIES, ORIGINAL COMEDY MUSIC and MUSIC BASED COMEDY ACTS! ————————————————————————————————————— The...
"Solid Gold: 14 Comedy Music Hits" in NY Comedy...
Hey y'all, thanks for checking in with NY Funny Songs Fest, and you're just in time, if you're reading this prior to Friday, Nov. 3! We are going to be putting on a little shindig at the Ace Hotel called SOLID GOLD: 14 Comedy Music Hits featuring some kind of awesome people, like Key of Awesome, Ben Lerman, Reformed Whores, Carolyn Castiglia, Rob Paravonian, Mel and El, and...
NY Funny Songs Update + News
Phew, the last few sweat dribbles have dried from putting together the NY Funny Songs Fest, and boy are our ukulele and guitar strings tired. But we do have some exciting news and updates.  * We have dates for the 2013 festival! Please mark your palm pilots for May 16-18, 2013 and keep in touch for updates on next year's fest. We'll be making stops on the East Coast and West Coast in...
6 tags
Tickets! Getcher Tickets!
Here are links to all the shows in the festival, plus descriptions. So hurrr—eee, hurrr—eee, getcher tickets! All shows are $8 online / in advance and $10 at the door. And hey, big ups to the NY Times for their amazing coverage of the fest! Also, here is our Facebook page. The Mayor's Office of Film, Theatre and Broadcasting has also recommended the fest! NEW: We are a TimeOut NY...
NYFSF Audio Promo →
Do you have a podcast? A radio show? Want to help promote the NY Funny Songs Fest? (We'd sure appreciate it!) Here is a great little audio promo created by Tom Rockwell, aka "Devo Spice". Please play it on your show, play it out of a boom box outside of a girl's house who you love, or play it on the subway on your ukulele in conjunction with your bongo playing pal. Just...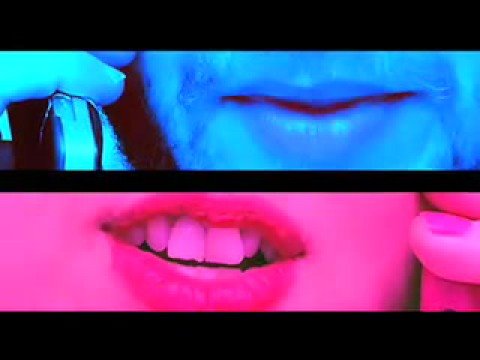 Reggie Watts In Rolling Stone →
Reggie Watts, if you don't know yet, is an awesome act who blends comedy and music to churn out something all together different, unique and wholly spectacular. Reggie gets that age old question comedy musicians always get from Rolling Stone. This is how he deals with it:  There's always been this lingering question: is Reggie Watts a comedian or a musician? "I guess, in a...
NYFSF on Devo Spice's Manic Mondays Podcast →
The NY Funny Songs Fest was very glad to get to speak to Dr. Demento regular comedy musician Devo Spice on his Manic Mondays podcast. He did us right by dedicating Monday's show to all things NY Funny Songs Fest, which in case you're not sure yet, is taking place June 7-10 in lower Manhattan. This episode features songs by several festival performers including Reformed Whores and Ben...
11 Funny Comedy Musicians - Rolling Stone
Check out this photo expose of 11 Funny Comedy Musicians in Rolling Stone from April  2011. It's an odd genre, and perhaps that's why they chose an odd number of performers to feature. Most of them are pretty famous, and sadly, not at the festival this year, but we'll get 'em all, eventually, even if we have to knock on each of their agent's doors and shamelessly...
Feedback 101: Comedy / Music Industry Panel
Guys! It's just a few weeks until the festival, and things are starting to shape up really nicely. Today, we're going to highlight one of the shows on the festival that we're really excited about, and that's our industry panel, "Feedback 101".  We have some really great guests on the panel, including Lisa Niedermeyer of Fractured Atlas speaking about...
Press Release & Schedule for NYFSF
******PRESS RELEASE******   THE 1st ANNUAL NY FUNNY SONGS FEST HITS THE LES 50+ Comedy Musicians To Perform Funny Songs For 4 Days Lower East Side, NY, NY   Stop me if you've heard this one.     A woman plays a song on her rape whistle to ward off her potential attacker. A guitarist demonstrates how dozens of songs use the same chords in the same order as a famous classical piece. A ukulele player...
The Current What What In Comedy Music
What are the Flight of the Concords up to? Nick Offerman & Corn Mo to visit Rutgers University (we love Corn Mo!) Weird Al Suing Sony Music Garfunkel and Oates new video "My Apartments Very Clean Without You" Enjoy…!
Pandora Station: NY Funny Songs Festival
Hey guys! We've got a Pandora station! You can listen, share and help us further create it by going to this link right he-ya. You'll hear funny songs by bands like The Axis of Awesome, Tenacious D, Red Peters, Garfunkel and Oates, Tim Minchin, Steven Lynch, Reggie Watts, Stuckey & Murray, Rob Paravonian and more. Some of these artists will be performing live at the NY Funny Songs...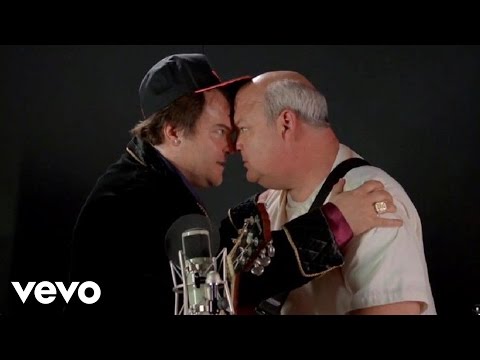 Update: NY Funny Songs Festival
We are in the midst of programming and knee deep in submissions, planning and organizing this festival. We have some great events to share with you and a lot of really funny songs, of course. We don't want to give anything away yet, but stay tuned and check back again for details. Please stand by!
Cyndi Lauper's "Taffy Butt" on Bob's Burgers
Tonight's Bob's Burgers featured a comedic send up of "The Goonies R Good Enough" with an episode that revisited The Goonies plot line. But what we want to know is, where was Sloth? Find a segment of Cyndi's 2012 version of the song below. Try not to get too sentimental / bust out your old collection of Garbage Pail Kids cards.
The First Annual Funny Songs Fest, NY's only...
ABOUT THE FESTIVAL Greetings and a warm welcome to the first annual Funny Songs Fest, NY's only comedy music festival, taking place in New York freakin' City with a focus on downtown NYC. The Lower East Side is an amazing and special part of Manhattan known not only for it's grime, but also for it's gusto. Because of the undeniable energy and the sense of the opportunities...